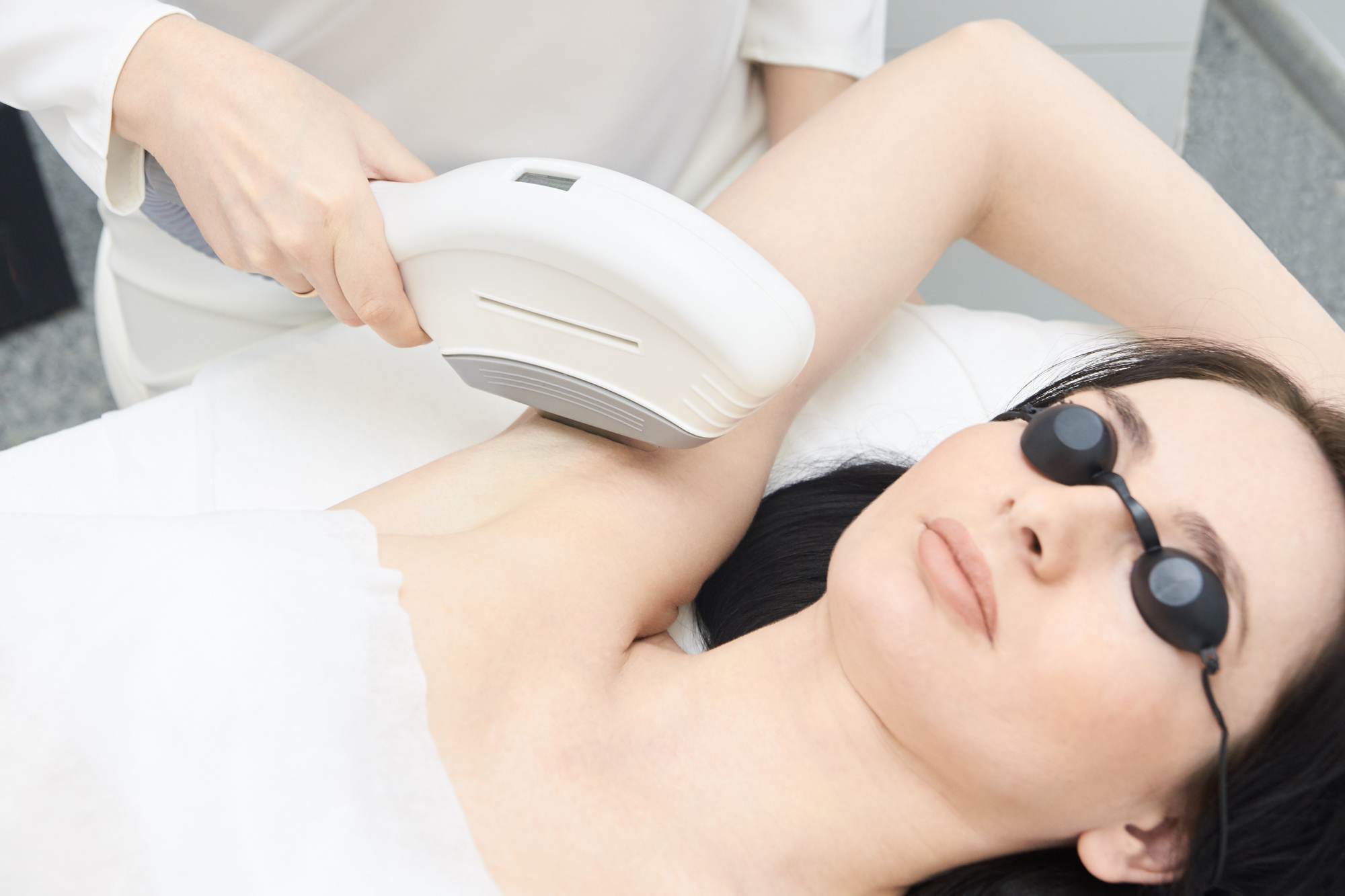 7 Benefits of Laser Hair Removal Treatment
The number of laser hair removal procedures performed in the US has grown by 51% since 2000. About 1.1 million procedures are scheduled in the US each year. Most people report a 90% permanent reduction in hair growth after treatment. 
Still on the fence about scheduling laser hair removal treatment for yourself? Read on to discover the top five benefits of laser hair removal.
After reading this guide, you can make a more informed decision knowing this treatment is right for you! Read on to learn more.
1. Fast and Easy Treatments
One of the top benefits of laser hair removal is that treatments are fast. Each laser pulse only takes one-fourth of a second. On average, the laser can treat an area as large as a quarter each second. 
The duration of each treatment session can vary based on the treatment area, though.
For example, removing hair from your upper lip should take less than a minute. Treating your legs or back, on the other hand, can take closer to an hour. Either way, you can enjoy fast treatment and immediate results.
Other treatments like electrolysis can take longer per treatment. With laser hair removal, you can eliminate multiple hairs at once, leading to faster treatment times. 
In other words, you can schedule an appointment during your lunch break, then return to your normal schedule without complications. 
You can also opt for laser hair removal at any time. 
With waxing treatments, you can only schedule your appointment if you have surface hair. You might feel embarrassed about waiting for hairs to grow out.
With routine laser hair removal treatments, you can remain baby smooth. In fact, your technician will recommend you shave before the session. 
Having the ability to schedule appointments at any time, regardless of your hair growth, can offer ease and convenience. 
2. Safe and Effective
Laser hair removal treatment is efficient and effective. Remember, most patients notice a 90% reduction in hair growth after treatment. 
It works by reducing body hair in a gentle, healthy way. The laser catches hair while the strand is in the anagen stage (which is why monthly treatments are beneficial). With regular sessions, you'll notice a reduced amount of hair.
When the hair does grow back, it should look finer, lighter in color, and sparser. 
Laser hair removal received FDA approval in 1964.
As an added bonus, it's pain-free! You can permanently reduce hair growth without painful, messy sessions.
You won't experience stubble or ingrown hair growth, either. 
Alternative treatment options like waxing can cause burns, rashes, and skin irritation. The hair that grows back doesn't look finer or sparser, though. 
Meanwhile, shaving can cause cuts and nicks. Tweezing, on the other hand, can leave dark bumps on your skin if you're not careful.
Instead of ineffective, alternative hair removal options, consider the benefits of laser hair removal. You can get rid of unwanted hairs anywhere on the body without painful side effects. 
Laser hair removal is more efficient and effective. The precision ensures a sufficient amount of energy is used to target hair follicles. The technology is safe to use on your face and body.
The precision ensures you only remove the hair you want to. Since the procedure targets hair down to the follicle, the treatment leaves little room for strays. 
3. Remove Hair Anywhere
Traditional hair removal treatments don't always work on every part of the body. In fact, choosing the wrong procedure for the wrong area can cause pain and irritation.
Laser hair removal, on the other hand, works on any part of the body. For example, you can remove unwanted hairs from your:
Face
Underarms
Legs
Back
Arms
Bikini line
Consider scheduling a consultation appointment with an experienced technician. They can help you develop a customized treatment plan.
Removing unwanted hairs can help you feel more confident. You can show off your baby-soft, super-smooth skin. If the hair does grow back, it will look finer and softer than before.
You can schedule follow-up appointments to maintain your results. Eventually, the hair will stop growing altogether. 
4. Save Time and Money
Laser hair removal is more cost-effective long-term, too.
You won't have to schedule regular wax treatments every year. You'll no longer have to spend money on razors and shaving cream, either. Instead, you can schedule a few sessions to remove unwanted hair without it growing back.
Laser hair removal is a smart, long-term investment. You can enjoy results long-term, minimizing stress later on.
Say goodbye to plucking and shaving every other day! Instead, enjoy smooth, hair-free skin and stunning results. 
5. Avoid Ingrown Hairs
If you're struggling with ingrown hairs and unseemly bumps, talk to your laser hair removal technician.
Other hair removal methods like shaving can cause ingrown hairs. When the hair grows back, it can fold on itself. In other cases, it can get blocked by dead skin cells, causing ingrown hair.
Instead of growing out properly, the hair can create an unseemly bump. Ingrown hairs are usually painful to extract.
Laser hair removal treatments, on the other hand, will prevent regrowth altogether. You won't have to worry about bumps and ingrown hairs after your sessions. 
In fact, laser hair removal causes minimal side effects. Some patients don't experience any side effects at all. Those who do only experience side effects for a day or two. 
Compared with traditional hair removal options, you won't have to worry about:
Redness
Irritation
Blistering
Swelling
Scarring
Instead, you can schedule an appointment during your lunch break and head back to work. No one will notice you scheduled a treatment session. 
Schedule Your Laser Hair Removal Treatment Today
Don't let unwanted hairs keep you from aging gracefully. Instead, consider these benefits of laser hair removal treatment. With a few appointments, you can enjoy smooth, hair-free skin long-term.
Experience these benefits for yourself by scheduling your beauty treatments today. 
Ready to schedule your first appointment? We can't wait to see you.
Contact us now to get started.